For our first uni project we've been asked to create a short advert in Maya. 
This is the idea we came up with:
"An eagle is flying through a dead forest with falling trees, carrying an acorn. As he is flying around trees, he barely dodges a falling tree and drops the acorn. It falls on the ground. We see another animal step on it and it gets buried into the dirt. Then a small plant starts to grow from the acorn in timelapse. The other animal is now running across a stone path in a treeless wasteland as trees and plants grow wherever it goes. It runs up to a cliff edge and stops as camera carries on past them into a landscape nature shot. Logo appears."
I've been in charge of crerating textures, materials, some models and the eagle (from modeling to rigging). We were going for a dark semi stylized environment and here is some wip of it. Our terrain will have a "dirt/mud" material, a "pine needles" material and a "diry rock" material.
Here are some rocks I've made and textured using Maya and Zbrush and Substance Painter.
The acorn: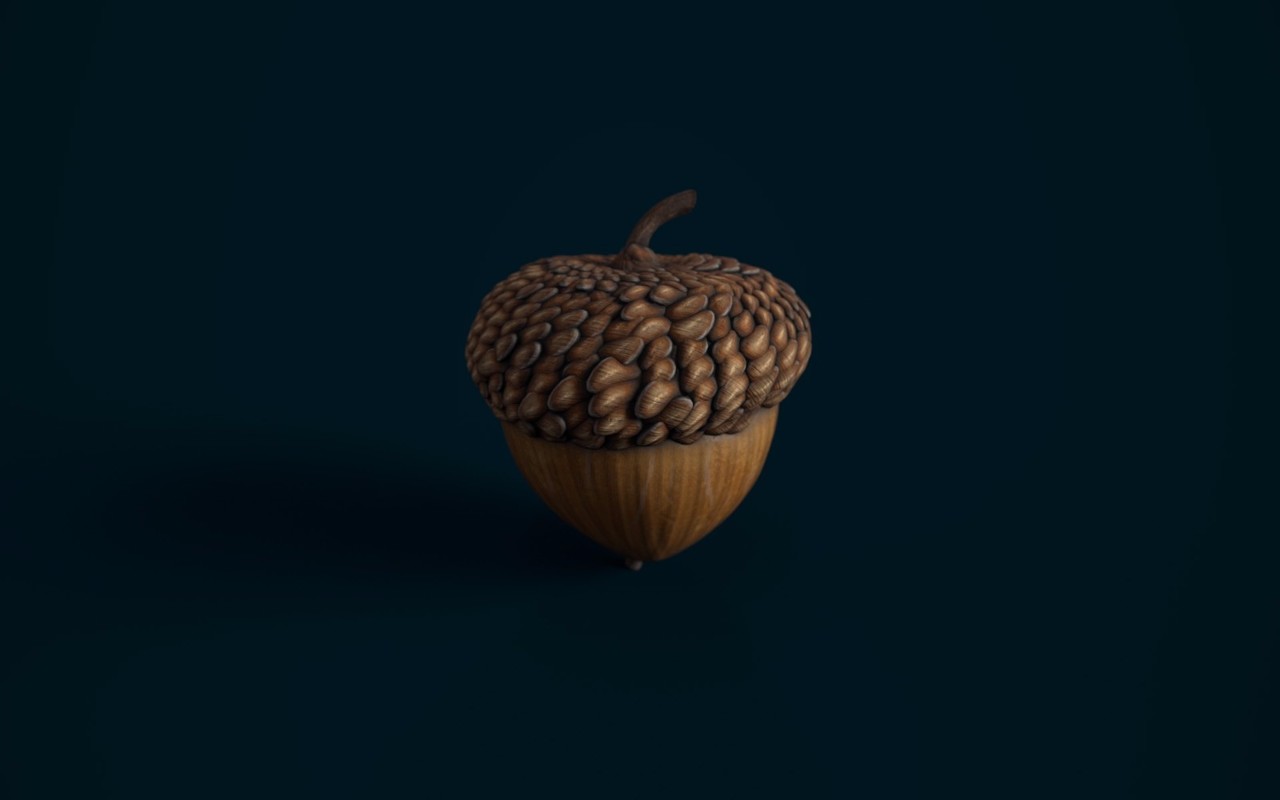 Some bark textures:

Some more wip for the eagle: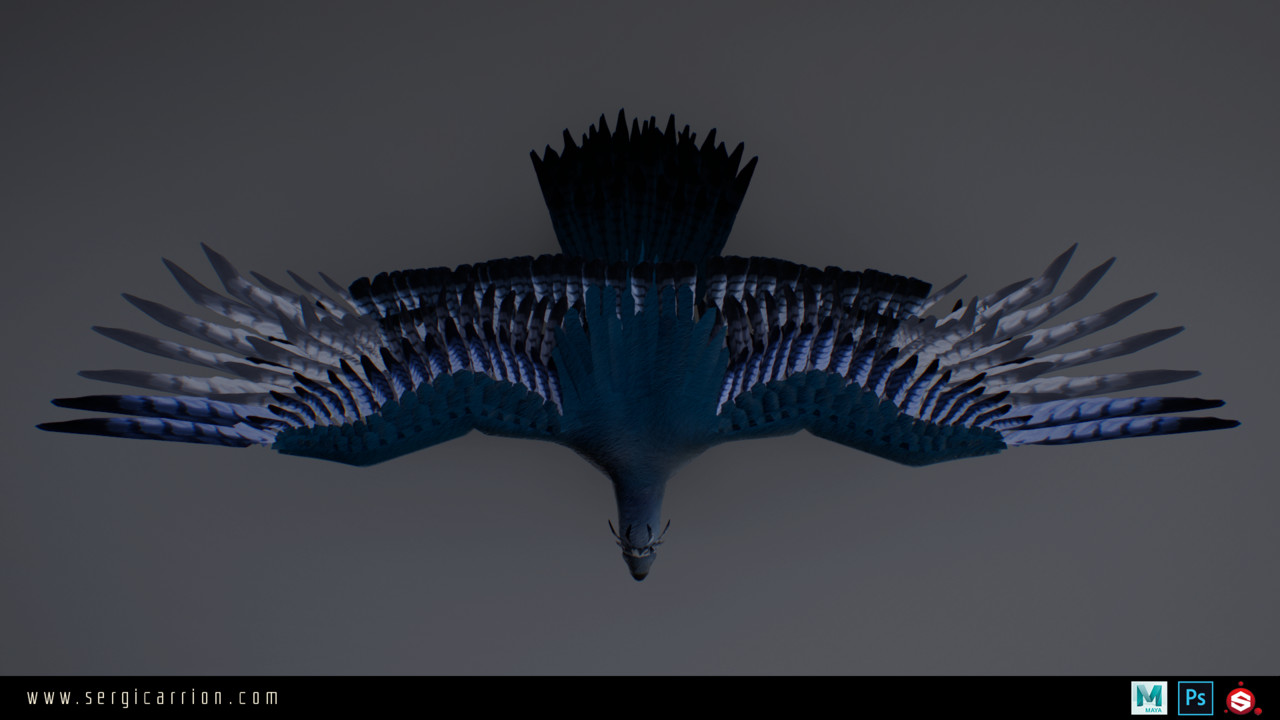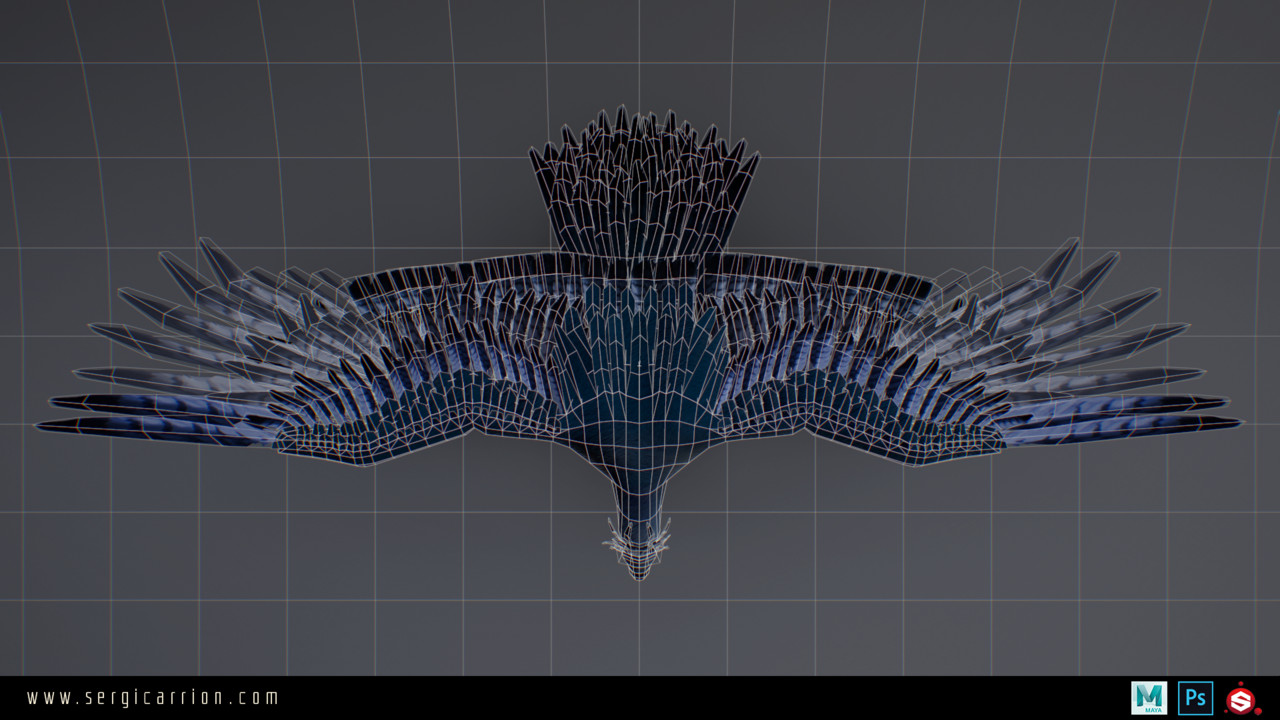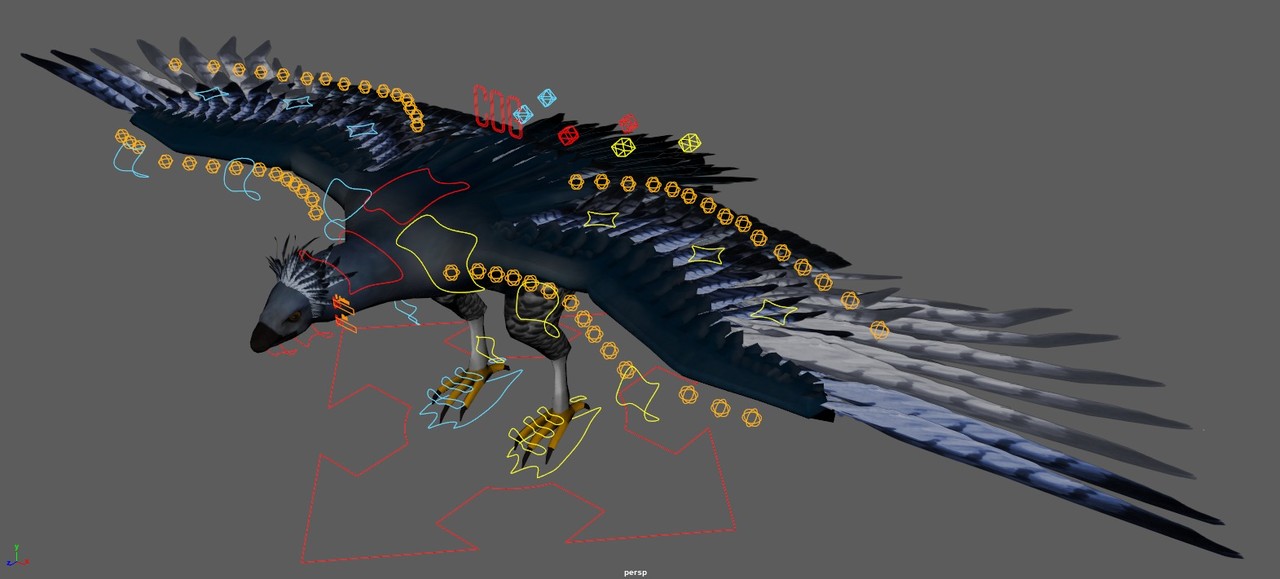 Rigging GIF: